Whether you're a freelancer, new start-up, or a growing business, having a
professional image

is essential
Giving your clients the assurance that you are legitimate and trustworthy is fundamental to the success of your business. With a virtual office space in Oxford, project an image of success with an impressive address, while still being able to work flexibly.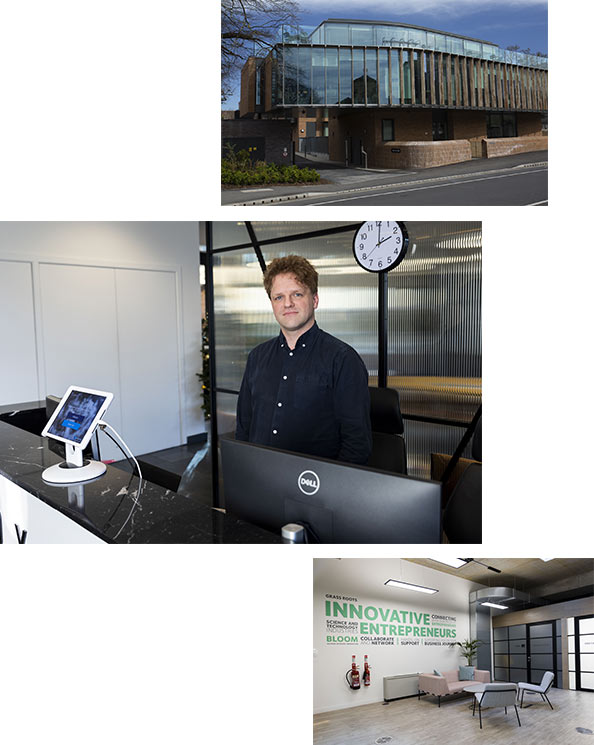 Working from home or from a coffee shop doesn't always provide the professionalism and prestige required for meetings or business dealings. That's why having a virtual office at the prestigious Oxford city centre address is the perfect solution for small business owners.
Between its world-renowned universities and its many science and technology innovations, Oxford is synonymous with excellence and progress. An Oxford business address carries weight and gravitas for any business, so a virtual office is great option if you don't need a physical workspace. With a virtual office at Grassroots, you can benefit from professional mail forwarding, plus the option to rent physical workspace – as and when you need it.
Prestigious Oxford business address with post handling
Professional reception.

Discounted meeting room hire

A community of science and technology innovators
Free networking events and business support
On top of that, our virtual office customers also have access to our expert business support – including workshops and events – as well as a direct line to our community of science and technology innovators, experts, and entrepreneurs.
Our
virtual offices

include:
Get the  support you need at Grassroots
Find out more about Oxford's most exciting hub for science and technology start-ups.