The vibrant ecosystem of entrepreneurs around the world is celebrating the Global Entrepreneurship Week this week 16-22 November, we at Grassroots workspace wanted to take this opportunity to highlight the innovative work of some of our customers.
GaitQ is a spinout from the University of Oxford that has its roots in the Department of Physiology, Anatomy and Genetics (DPAG) and the Institute of Biomedical Engineering (IBME). The focus of GaitQ's first product, GaitThaw, is on improving the lives of people living with Parkinson's. We spoke with Tristan Collins, Gait Q CEO to ask him about the company's journey.
How did you start your company?
Three experts in engineering and physiology from the University of Oxford's Institute of Biomedical Engineering and the Department of Physiology Anatomy & Genetics, Dr Dongli Li, Dr James Cantley and Dr André Hallack, worked together to develop a device to address gait freezing in people with Parkinson's Disease.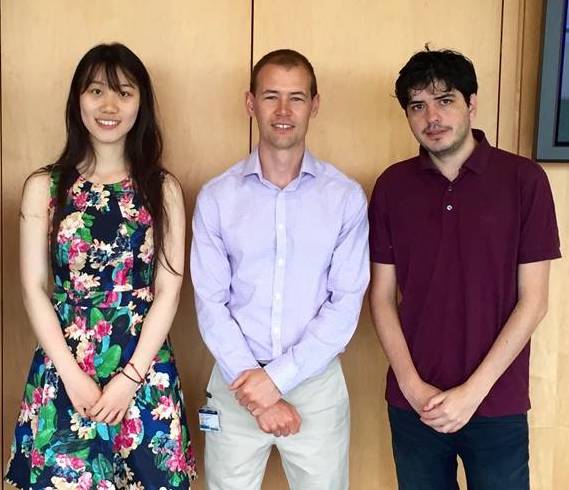 Three years later, in 2019, GaitQ was founded and spun-out of the University in March 2020. With a PhD in Engineering, a background in commercial strategy, and direct experience related to university spinouts. Tristan discovered GaitQ and was hugely excited by the opportunity that the GaitThaw technology could deliver.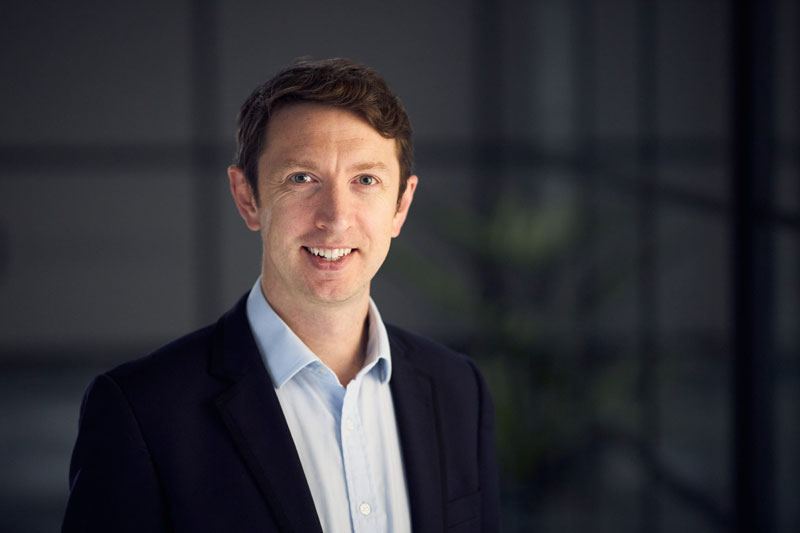 What are you working on at the moment?
We are developing a wearable medical device aimed at restoring mobility in people with Parkinson's Disease. Approximately 45% of those with Parkinson's eventually develop gait freezing which is an intermittent failure to initiate or maintain walking. This is often described as the most debilitating symptom of the disease. GaitQ's cueing device, called GaitThaw, aims to help individuals overcome gait freezing episodes and maintain their levels of activity for longer. Gait freezing destroys mobility and confidence alike. Despite their best intention to walk, people who suffer from gait freezing episodes are unable to move their feet forward and, therefore, have a higher risk of falling. This often leads to a sense of social embarrassment and decreased confidence. GaitThaw is a discrete, unobtrusive device that aims to provide personalised, adaptive cueing during periods of gait freezing.
What do you like about Grassroots?
Grassroots is a great environment for a company just starting out. From meeting interesting people or networking with investors, to not having to worry about who buys the milk. We've got the space we need and access to as many whiteboards as we could wish for.
What projects/ambitions do you have for the future of your company?
Our aim is to deliver a device that can genuinely help restore mobility in people with Parkinson's Disease by tackling gait freezing. Existing devices and methods for cueing have profound limitations, being indiscreet, clumsy and generally not fit for everyday use. GaitThaw is a discrete and silent device that aims to provide a non-invasive and convenient solution to address gait freezing in the home or everyday environment.
In the future, data collected using GaitThaw will accurately reflect the episodes of gait symptoms and walking quality over time, thereby helping to track disease progression. Data from GaitThaw could be used to help clinicians optimise medication delivery and help inform neuro-physiotherapists with the development of a treatment plan.