Today we celebrate International Women's Day. We celebrate women's social, economic, cultural, and political achievements while highlighting the problems they face in day-to-day life and the professional environment. For this year, we are taking the opportunity to highlight the work of our female leaders at Grassroots Workspace.
Meet Sarah, the Head of Operations at OOOOO, a new social e-commerce platform. OOOOO is a network of channels providing entertainment and community, where everything you see is shippable. In the business, Sarah is responsible for ensuring the right people are in the right roles, plans are in place to execute the vision, processes are clearly defined, and the business runs efficiently and effectively.
The first 8 years of her career were spent as a Management Consultant – working on large-scale organisation change and technology programs, designing world-class operational processes and maximising people engagement and performance. She loved her job and the "work-hard, play-hard" culture and was consistently regarded as a high-performer.
After she had my first daughter (15 years ago), she encountered many challenges returning to the consulting workforce – the constant travel, long hours, lack of part-time roles and general lack of support left her feeling she could no longer keep up in a highly competitive environment. These challenges were a gift as they led her to work in Diversity & Inclusion for many years. She went on to help many organisations define and implement programs to increase the retention and promotion rates of senior women. She was the Head of Diversity & Inclusion for Deutsche Bank in the UK and Asia, worked with senior leaders to transform the culture and break down the barriers that prevented women from getting ahead in their careers. It's not a dial that is easily moved, but in the 2 years, she made measurable progress in shifting mindsets and behaviours and increasing the percentage of women in senior roles.
Sarah has qualified as a life coach 10 years ago, and she is extremely passionate about helping women overcome their limiting beliefs and achieve their potential – professionally and personally.
When we ask Sarah which women's stories need to be heard and supported more, she said, "The conditions that millions of women live in and battle through in developing countries is unimaginable. Living in extreme poverty levels or victims of war, these women constantly fight for justice and their rights. These women are real heroes. Some amazing organisations are dedicated to helping them escape the cycles and fight for peace, and there can never be enough support to help them. And when we asked her which women's cause needs to be challenged and changed first, she answered, "Domestic violence is one of the greatest human rights violations. A staggering number of women and girls worldwide are subjected to sexual or physical violence by an intimate partner every day. Sadly, this figure has massively increased during COVID-19. Global estimates published by WHO indicate that about 1 in 3 (35%) of women worldwide have experienced either physical and/or sexual intimate partner violence or non-partner sexual violence in their lifetime. This has to change.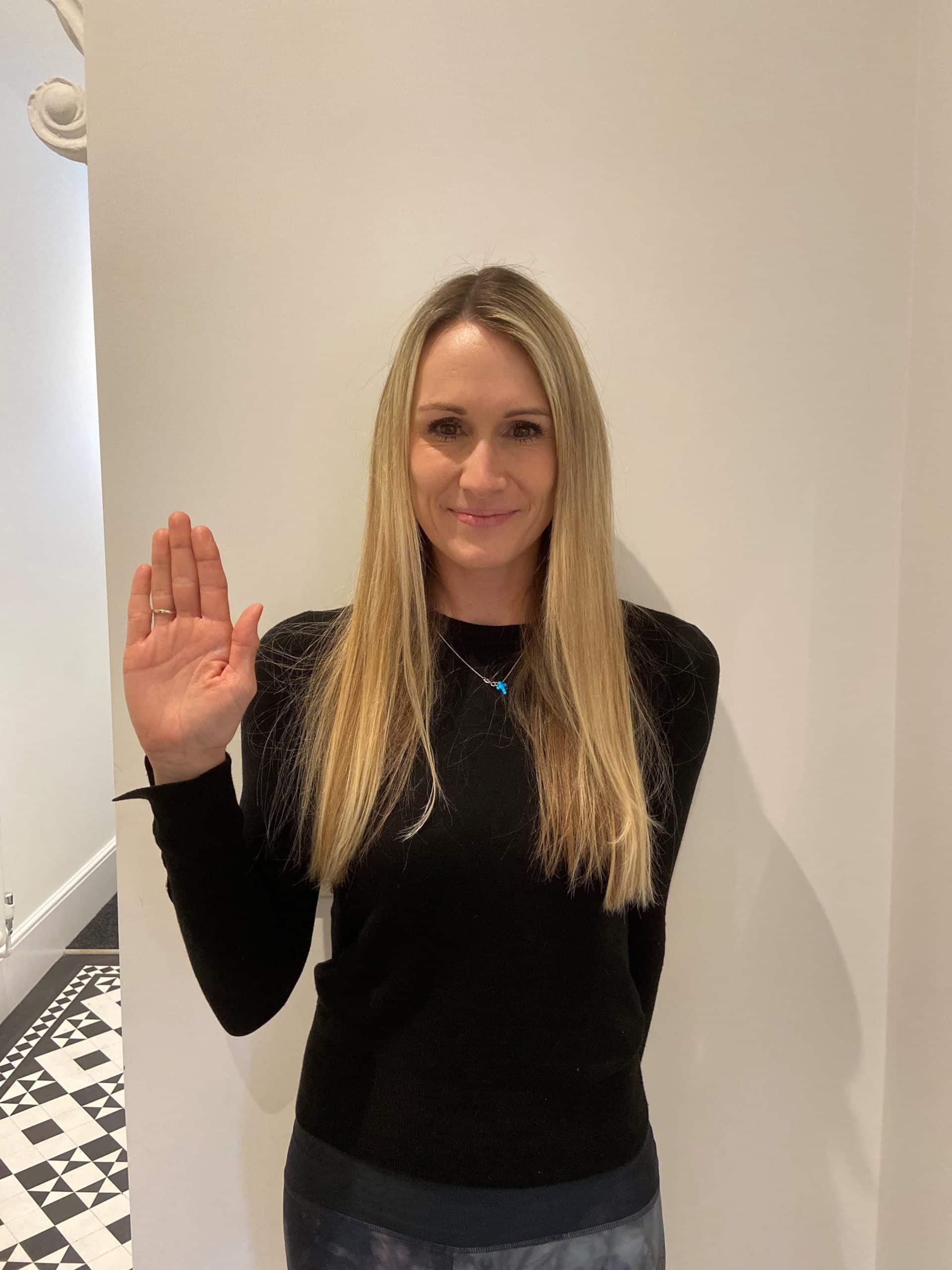 Sarah feels incredibly empowered in her own story – she was blessed with good education and fortunate to get a great job when she graduated. She has had many amazing career opportunities along the way.  Sarah has changed her career direction several times – and each time, she has been gifted the self-belief that she can do this. She has a strong faith in God, which empowers her and truly believes that anything is possible. She has been fortunate to impact the lives of many women through her life coaching work. She is blessed with 3 beautiful daughters, and her mission is to raise them as strong, courageous young women who follow their dreams and take others along the way with them.