Our Story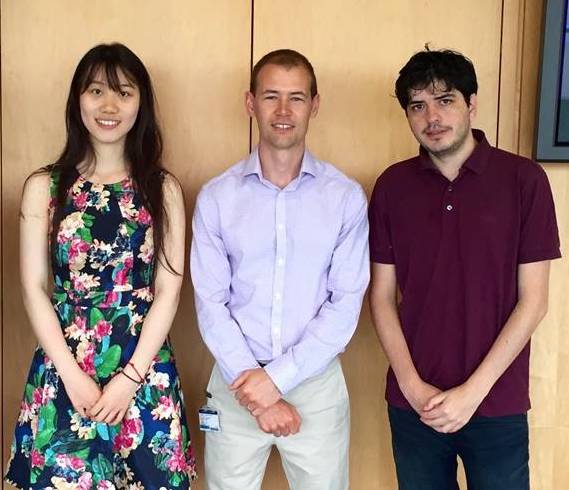 Three experts in engineering and physiology from the University of Oxford's Institute of Biomedical Engineering and the Department of Physiology Anatomy & Genetics, Dr Dongli Li, Dr James Cantley and Dr André Hallack, worked together to develop a device to address gait freezing in people with Parkinson's Disease. Three years later, in 2019, gaitQ® was founded and spun-out of the University in March 2020.A
e fluid and stable gait.d
Overview
gaitQ tempo

™

 applies a vibrational prompt (a '

cue

') delivered via a discreet wearable device worn on the lower legs—an intuitive location for gait cueing.
gaitQ tempo

™

 provides a non-invasive and easily portable cueing solution for individuals with Parkinson's.
A 

Controller

 allows the user to trigger the vibrations and adjust the speed of cueing to their preference.
The 

Dock

 is for keeping the devices charged and ready-for-use.

The Pod

The core component of gaitQ tempo

™

 is the 

Pod

. Designed to be worn on the leg, the Pod can be placed under clothing, allowing you to keep any walking issues private. The Pod is secured to the leg using a strap, providing a comfortable and secure fit.
The Pod uses vibrational sensory cues to prompt the user to walk more smoothly and overcome freezing episodes, a common motor symptom of Parkinson's.
The vibrational cues are applied directly to the leg, providing subtle and gentle prompts to encourage a more regular pace of walking.