Oxfordshire BioScience Network
August 4th 2020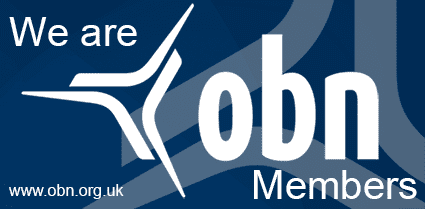 We are delighted to announce that we are Umbrella members of Oxfordshire Bioscience Network .
With 400-plus Member companies, located across the Golden Triangle and beyond to Manchester, Nottingham, the Midlands, South Coast and Scotland, it is the UK bioscience membership group with the largest national reach. OBN supports and brings together the UK's life sciences companies, corporate partners and investors.
Our umbrella membership means that all of our life science customers are eligible for free membership of the network and all the benefits that brings.
Some of the many benefits include:
• High quality networking events
• Discounts for conferences
• C-Suite breakfasts, lunches
• Purchasing discounts – average savings of 50% against list via a procurement platform
• Training
• Industry intelligence consultancy
• Opportunities to advertise recruitment
Contact us to find out more
More
March 12th 2021
Co-working scheme piloted in Oxfordshire and Bucks in workplace shake-up
To meet this growing demand, a Corporate Co-working Membership scheme is being piloted in Oxfordshire and Buckinghamshire that will give businesses the chance to offer employee collaboration at a convenient workspace close to home. It can also be used to escape unwanted interruptions or to help improve general wellbeing.
September 23rd 2020
Oxford data visualisation experts develop ground-breaking tool to help speed up COVID-19 diagnosis
Data visualisation experts at an Oxford business incubator have developed aground-breaking tool to help speed up the diagnosis of COVID-19
March 3rd 2020
New business incubator provides 'much-needed' support for Oxford's science and technology spinouts
Ambitious scientists with big ideas who are tipped to "change the world" now have the space to succeed following the launch of a purpose-built hub in Oxford. Grassroots is the name of the new business incubator, which opened at the Oxford Sciences Innovation (OSI) head office, at the HB Allen […]